23rd Contest Theme:
Joyful Times for People and Nature
Theme
Joyful Times for People and Nature
Eligibility
Children aged 7 through 15
Submission Deadline
Artwork must reach us by May 31, 2023
Application Requirements
Paper size: 257×364mm or smaller.
Drawing tools: Draw in free hand with any type of paint, pastel, etc.
Please print out the Application Form, fill in your details (in English only, and preferably in BLOCK LETTERS), and glue it to the back of your drawing.
Important Notes
Please be sure that the drawing has been drawn personally and has not been published in other newspapers or magazines.
All materials received will not be returned as a general rule.
All materials received will become the property of JQA and may be used in publications or on the Web for publicity and promotional purposes.
Applications sent in groups, such as a school, should be sent in a single packet.
Drawings with text (such as posters) will disqualify for the contest.
Digital artwork is also not accepted.
How to Apply / Application Address
Please send us your drawings.
(A) If using normal postal service:
Please send to: JQA International Environmental Children's Drawing Contest Office
POB 264, Kyobashi Yubinkyoku, Tokyo, 104-8691, Japan
OR
(B) If using a private courier that rejects POB destinations:
Rm.303, Sankyo Bldg., 2-7-12 Tsukiji, Chuo-ku, Tokyo, 104-0045
JQA International Environmental Children's Drawing Contest Office
TEL +81-3-3546-3631
Winners Announcement
August, 2023 (to be announced on this website)
Prizes/Awards
48 winners will receive special memorabilia. All entrants will receive a participation prize.
---
Schedule
| | |
| --- | --- |
| 31st May | The deadline for application |
| Early June | Preliminary Judgement |
| Mid June | Final Judgement |
| Early August | Announcement of Winners |
| Late December | Award Shipment |
Contest Booklet
If you wish to receive the 23rd Contest Booklet, please indicate "23rd Contest Booklet requested" on your Application Form. It will be included in your participation prize shipment.
Living in a World that Cherishes Nature
Food and water, medicines, clothing, building materials such as wood, stone and steel, fuels for cars and machineries - the blessings of nature support our lives. However, our continued exploitation and destruction of nature has led to global warming, abnormal climates and natural disasters. By protecting nature and other living things, humans can receive their gifts and flourish as a society. Let's live in harmony with nature so that the happiness we enjoy today can continue.
Coexisting with All Living Things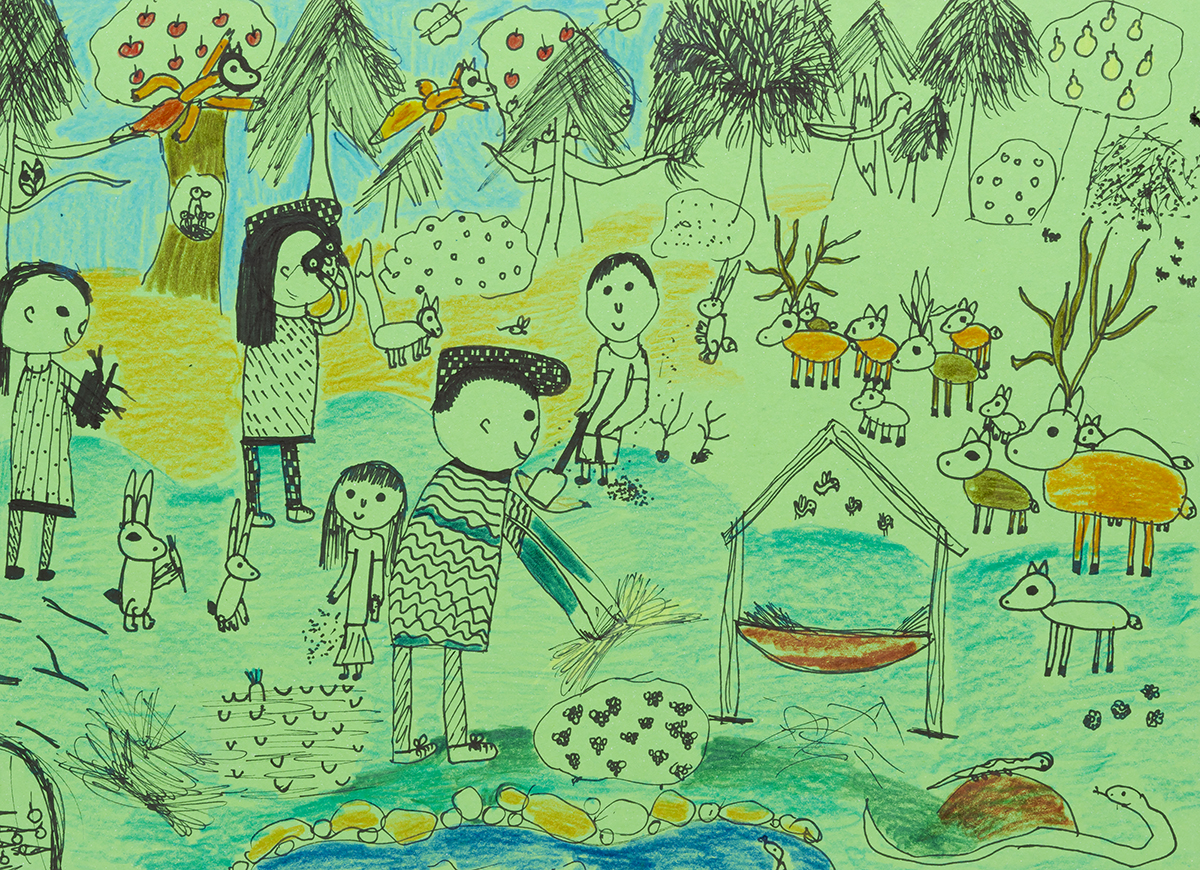 We eat a variety of food ranging from fish from the ocean, lakes and rivers to birds and other forest animals to nuts and other plants. We capture animals for their fur and medical purposes. However, capturing small fish and baby animals could affect the eco-balance of certain species, causing extinction. We must harvest only as much as necessary in order to protect existing animals and plants.
To Sustain a Circular Lifestyle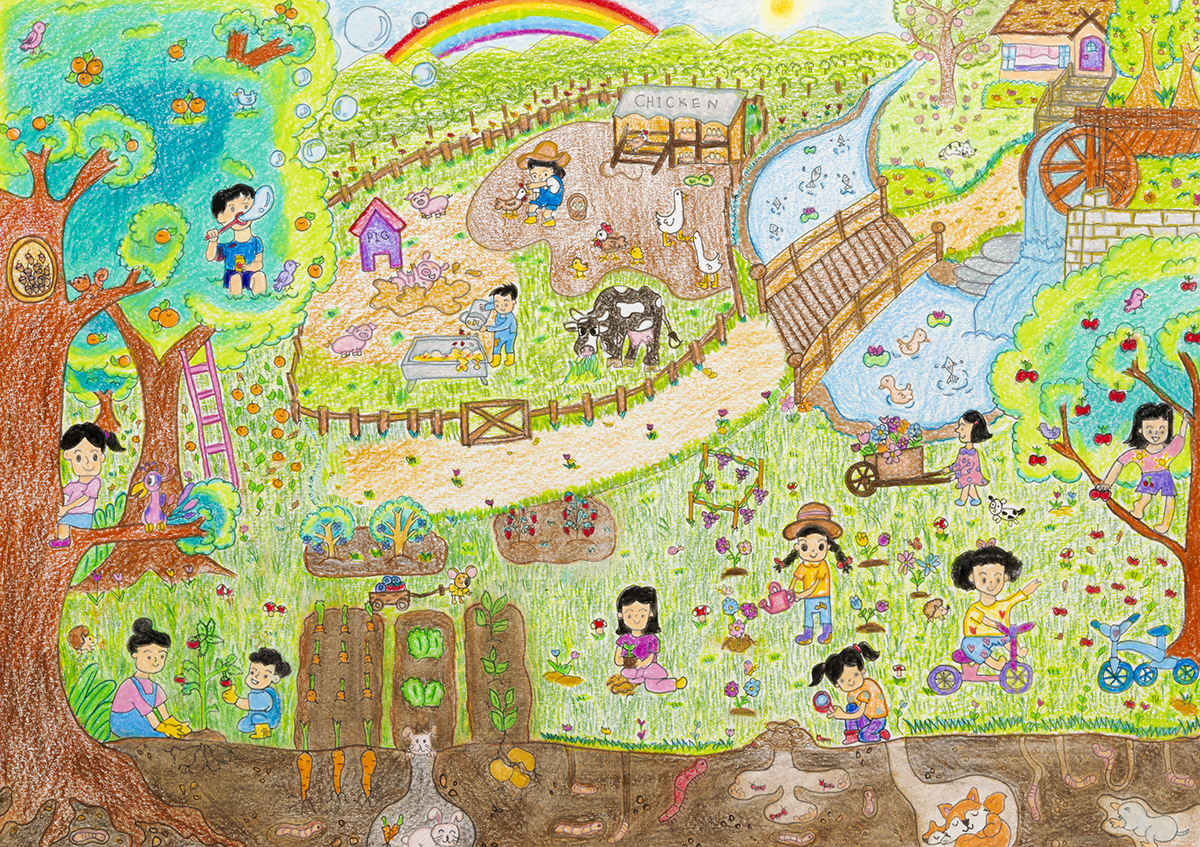 Our ancestors had a system whereby what was harvested locally was consumed locally. However, as economic growth began, import of cheap goods in large quantities became available, leading to the disposal of surplus. Such a system does not support the coexistence of humans and nature.
Our Lifestyle Protected by Nature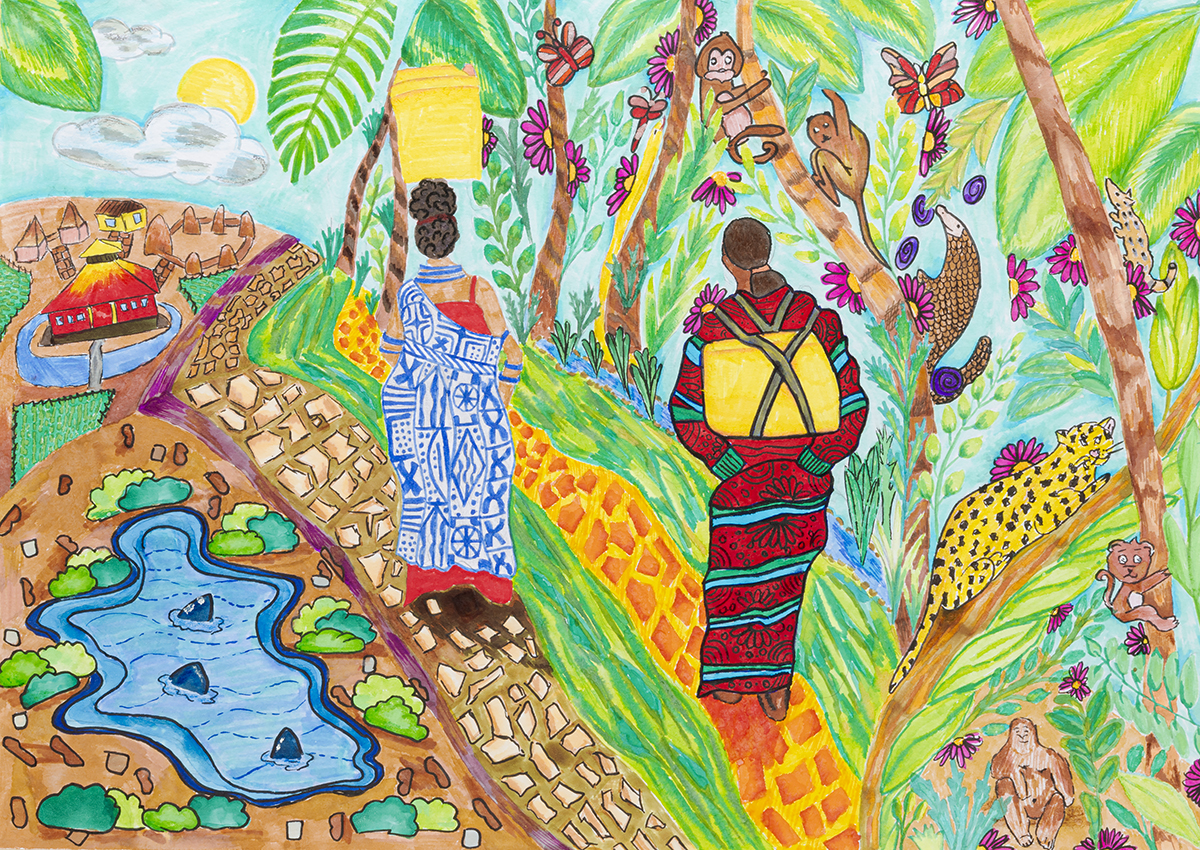 Convenience sought by humans has led to the reduction of forests, which prevent landslides, supply oxygen and absorb carbon dioxide. As a result, global temperatures have increased, glaciers have melted and the sea level has risen, causing natural disasters everywhere. Now, renewable energies that do not emit greenhouse gases, such as solar, wind power and biomass, is gaining attention around the world.
A Sustainable Life Together with Nature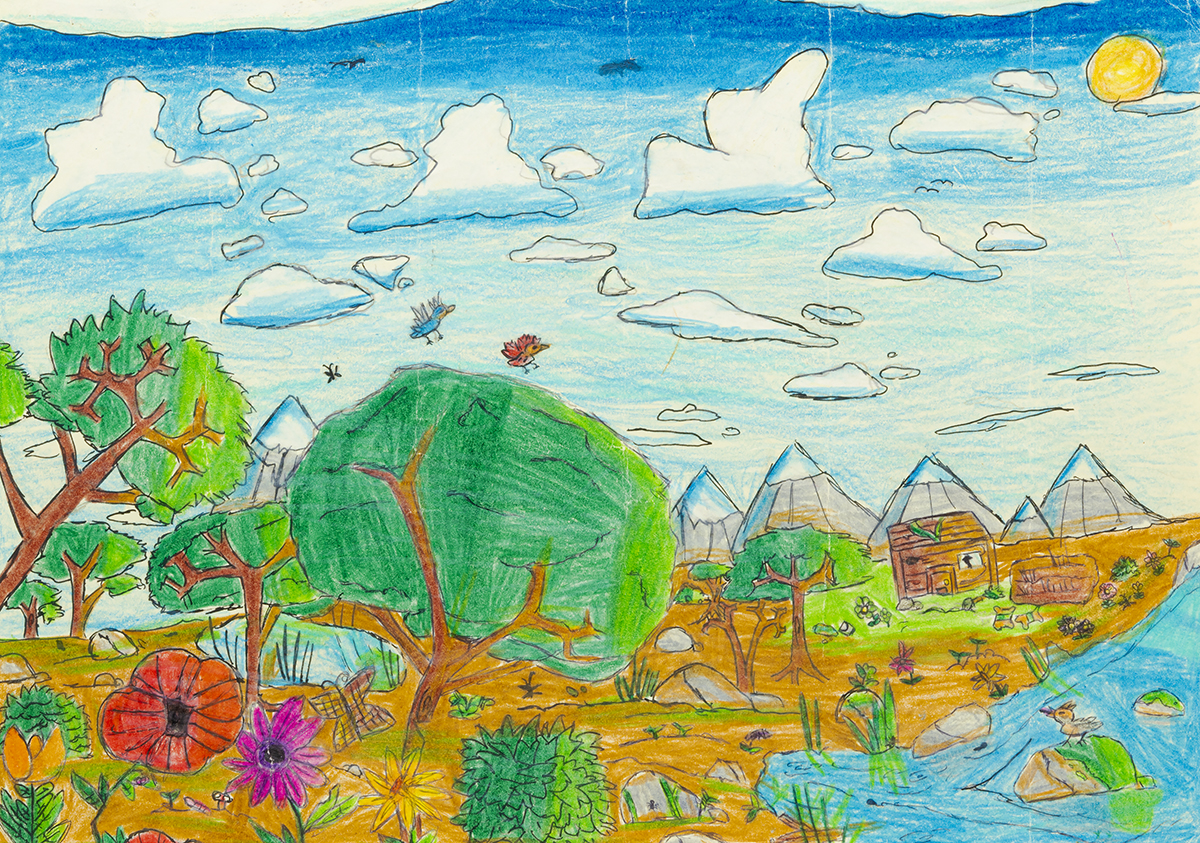 Companies that have been mass-producing are making efforts to reduce the use of petroleum, electricity and gas. They are adopting new technologies that save energy, and are making cars that use electricity and hydrogen instead of petrol. Not only companies but also each country is discussing measures to reduce carbon dioxide emissions and protect the environment.
Greetings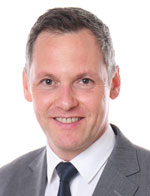 Roberto Benes
Director
UNICEF Tokyo Office
On behalf of the United Nations Children's Fund (UNICEF), I would like to express my heartfelt appreciation to the International Certification Network and the Japan Quality Assurance Organization for organizing such a wonderful JQA International Environmental Children's Drawing Contest every year. As the world's lead agency for children guided by the Convention on the Rights of the Child, UNICEF applauds initiatives giving children the opportunity to participate and express their opinions and feelings while developing vital skills and tapping their creative potential.

The theme of the 23rd Contest is "Joyful Times for People and Nature". Even in today's age of advanced technology, research shows that our deep connection with nature is still an essential element for our happiness and wellbeing. In short, nature has the power to transform our lives. Through your drawing, we encourage you to show us how happy you feel when you are in contact with the nature, and how you wish the future planet to be. Please do inspire us with your message!

As the climate crisis has pushed the world to the brink of extinction, children suffer more than adults, and the climate crisis is a child right crisis as well. UNICEF continues to work in partnership with the international community in more than 190 countries and territories to save and protect children's lives by building the resilience of every child and young person.

I look forward to seeing many powerful drawings from all regions and continents, seek inspiration and help amplify the beautiful message that these children are sending to the world through this contest.
Contact Us:
Rm.303, Sankyo Bldg., 2-7-12 Tsukiji, Chuo-ku, Tokyo, 104-0045
JQA International Environmental Children's Drawing Contest Office
TEL +81-3-3546-3631